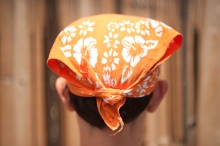 I think my journey to food is more important than my being gluten free. For me, being told I should be gluten free was a small blip on the radar; a speed bump really; something to move quickly past and continue teaching baking and pastry to professional culinary students... Who am I kidding? I was the newly diagnosed girl crying at a Rockies game the first time I could not have a beer. However, I was also the girl that gathered all her culinary knowledge and delved into learning everything I could about being gluten free. So how did I get from there to here?
I would love to say I always knew I wanted to cook for a living. But, alas, I wanted to be on Broadway, I wanted to be a lawyer, I wanted to be lots of things. It is true though that I always loved to cook and make a mess in the kitchen. I remember my favorite cookbook from my mother's collection, I remember cooking with my grandma who loved The Frugal Gourmet on PBS, I remember lettuce from her garden, I remember Saturday morning pancakes and cartoons and I remember cooking with my aunt (who is a fantastic cook by the way). In fact, our wacky chocolate cake and our chocolate cake dry mix are based on recipes I learned from her.
I have always been surrounded by people who love food and know how to eat. You should see the spread at family get-togethers. And yet somehow, I never thought this could be a vocation. Eventually though, it dawned on me that I should go back to school for culinary and change the course of my career. Magic! Truly. There is something that happens when you find the thing you love to do and also have an aptitude for it.
If you knew me years ago, pre-diagnosis, you would know me as the baking and pastry instructor at a culinary school. I baked bread daily in a wood fired oven, I made croissants and puff pastry by hand, I lived and breathed all things gluten and I loved it immensely. Seemed a cruel twist of fate to have to give that up. And yet….
I get to now work with one of the quickest learners, and talkers, I have ever met. She is also one of my dearest friends. Together, we have created something fabulous and this new adventure no longer seems so cruel. In fact, I get to use all my previous experience and continue to grow and be challenged. How lucky am I?