Gluten Free Pizza Crust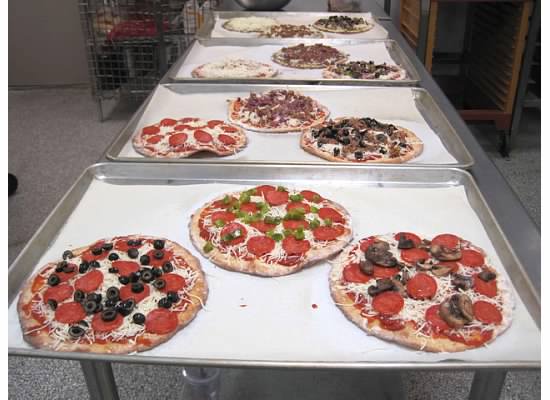 Customers rave about this thin crust pizza. It comes frozen, par-baked and ready to top. The gluten free crust can be baked lightly for a pliable, chewy flatbread or cooked until crisp.
Gluten Free Whoopie Pies

Moist devil's food cake enfolding fluffy, white filling. Our FABI Award Winning whoopie pies are as delicious to eat as they are easy to serve. Just defrost and wait for the compliments.
Gluten Free Raspberry Oat Bars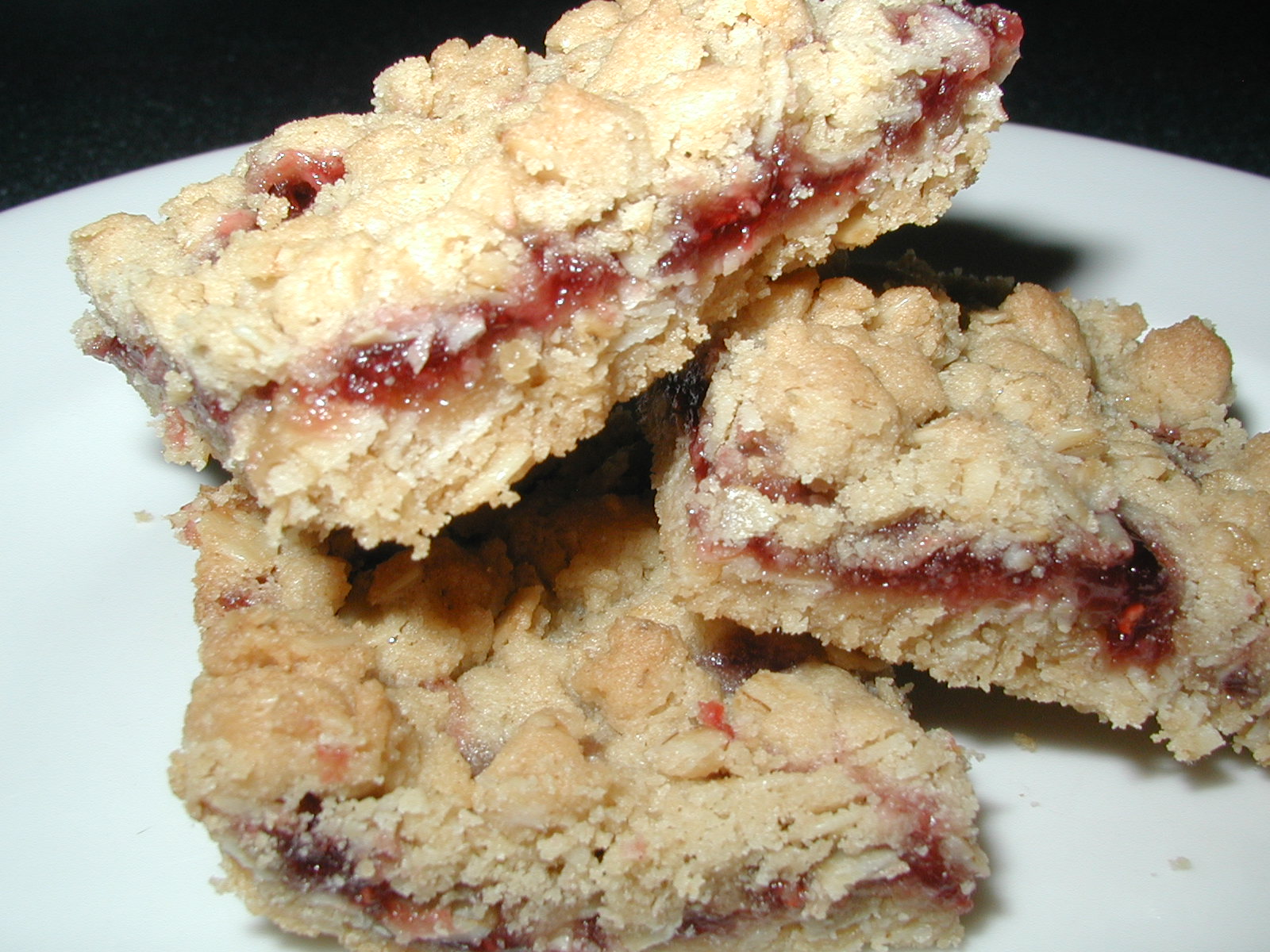 These gluten free raspberry oat bars are salty, sweet, crunchy and delicious. They also happen to be egg free. The bars come frozen and you can buy them baked or unbaked. Once they are cooked, simply slice and serve.
Gluten Free Kitchen Sink Muffin Batter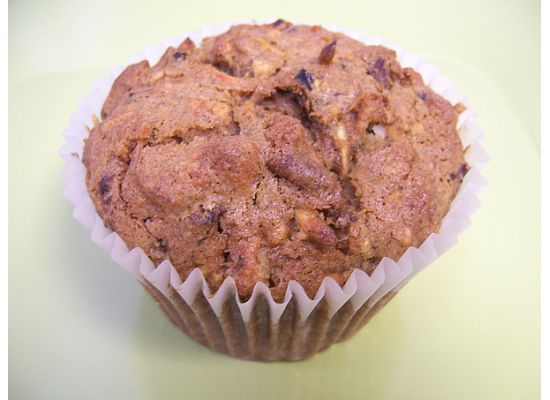 Our muffin batter is a healthful blend of carrots, apples, nuts, dried fruit and coconut. This scoop and bake product creates a moist, lightly spiced muffin in the size you choose.
Assorted Baked Gluten Free Muffins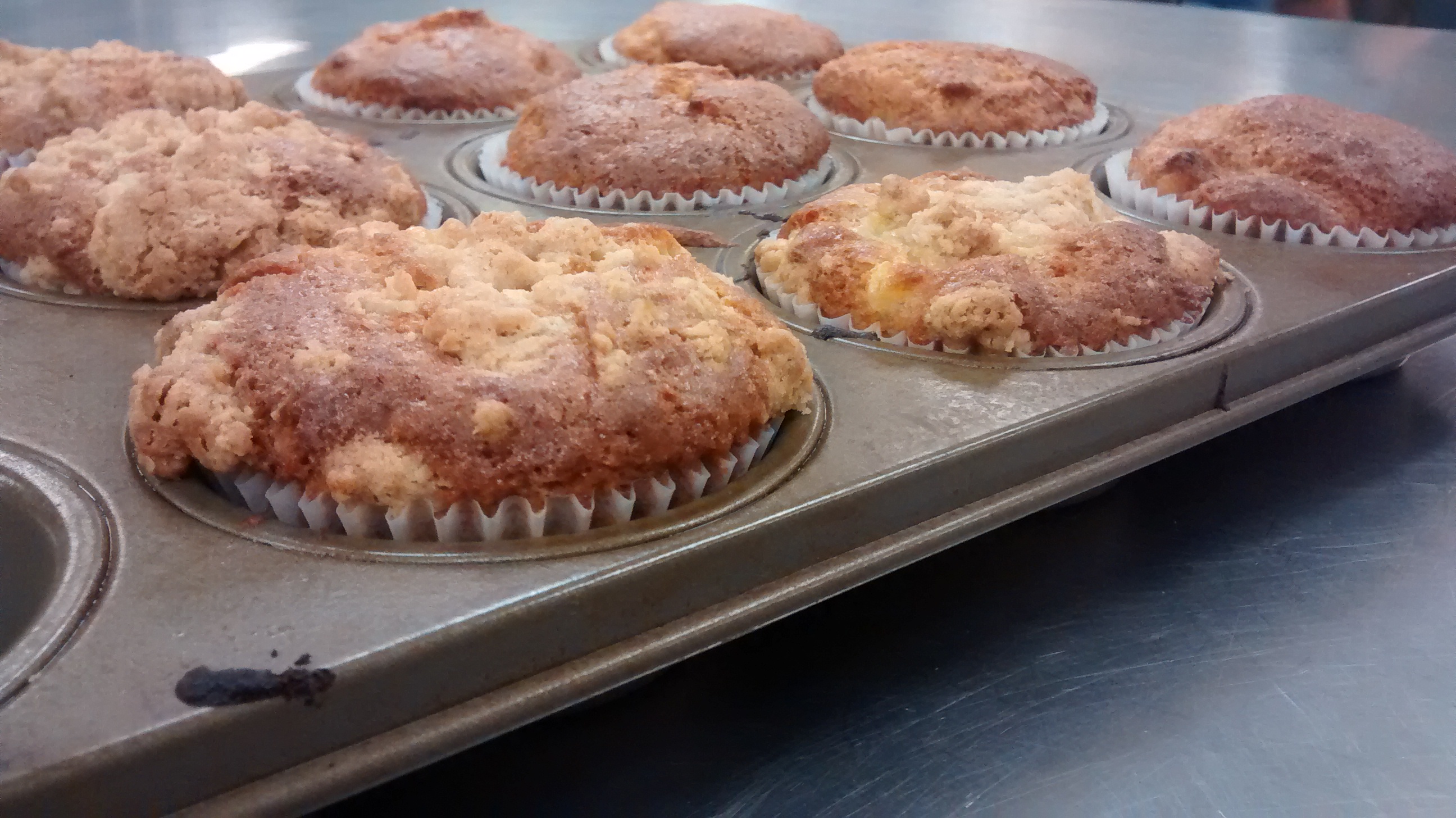 Muffins are simple yet surprisingly indulgent. They are eaten at all times of the day for all occasions. They are moist, flavorful and delicious. All of our gluten free muffin varieties come frozen, individually sealed and ready to grab and go.
Banana Chocolate Chip: I love the surprise of finding chocolate chips under the golden muffin top. A simple yet perfect combination.
Blueberry: A classic. Need I say more?
Ginger: These gluten free ginger muffins are boldly spiced, slightly bitter and pack a ginger punch.
Kitchen Sink: Yes you can buy the batter, but you can also buy this popular muffin baked and individually sealed.
Apple Spice: Almost too simple to be true, but they are one of our most popular muffins for a reason. Lightly spiced, not-to-sweet, with just a hint of apple; yum!
Assorted Gluten Free Cookie Dough Pucks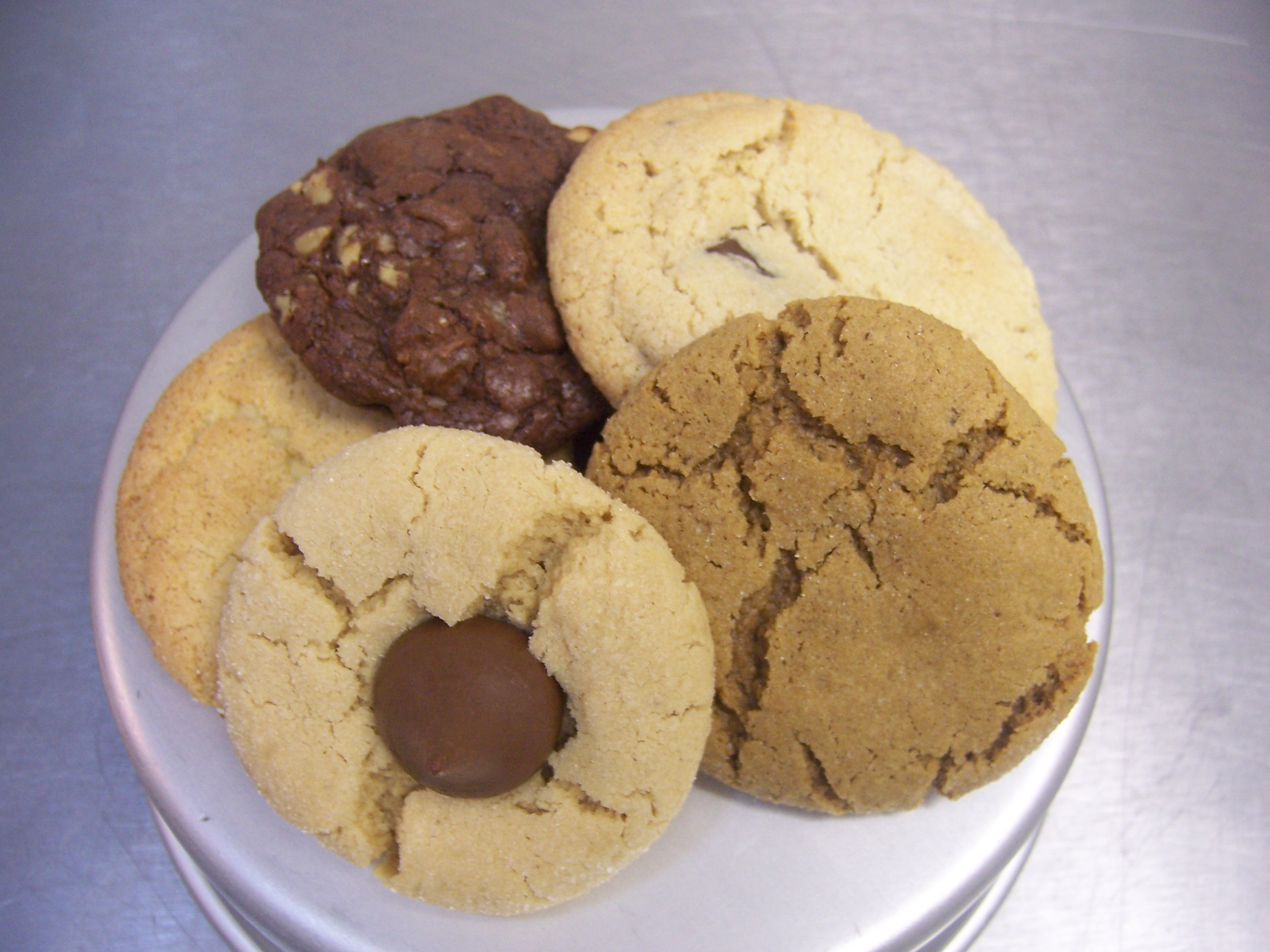 Every bit as good as Grandma's cookies—maybe better—and completely gluten free. Our gluten free cookie dough comes frozen and portioned into 1.25 oz pucks. Just defrost, bake, savor.
Chocolate Chip: It is hard to improve upon this American classic. So, we didn't. Instead, we took our favorite chocolate chip cookie recipe and made a great tasting gluten free alternative. Enjoy!
Peanut Butter: You can always tell how good a cookie is by how quickly it disappears. These peanut butter cookies were an instant hit with their sweet-salty flavor combination and chewy, rich texture.
Oatmeal Raisin: Old-fashioned oatmeal raisin cookies are loved by all. This gluten free version of a cookie classic is soft and chewy with just the right amount of spice and sweet raisins to make every bite delicious!
Gingerspice: Dark, fragrant and seductive. One is enough, almost. No one can resist this combination of molasses, ginger and spice.
Gluten Free Layered Cake Desserts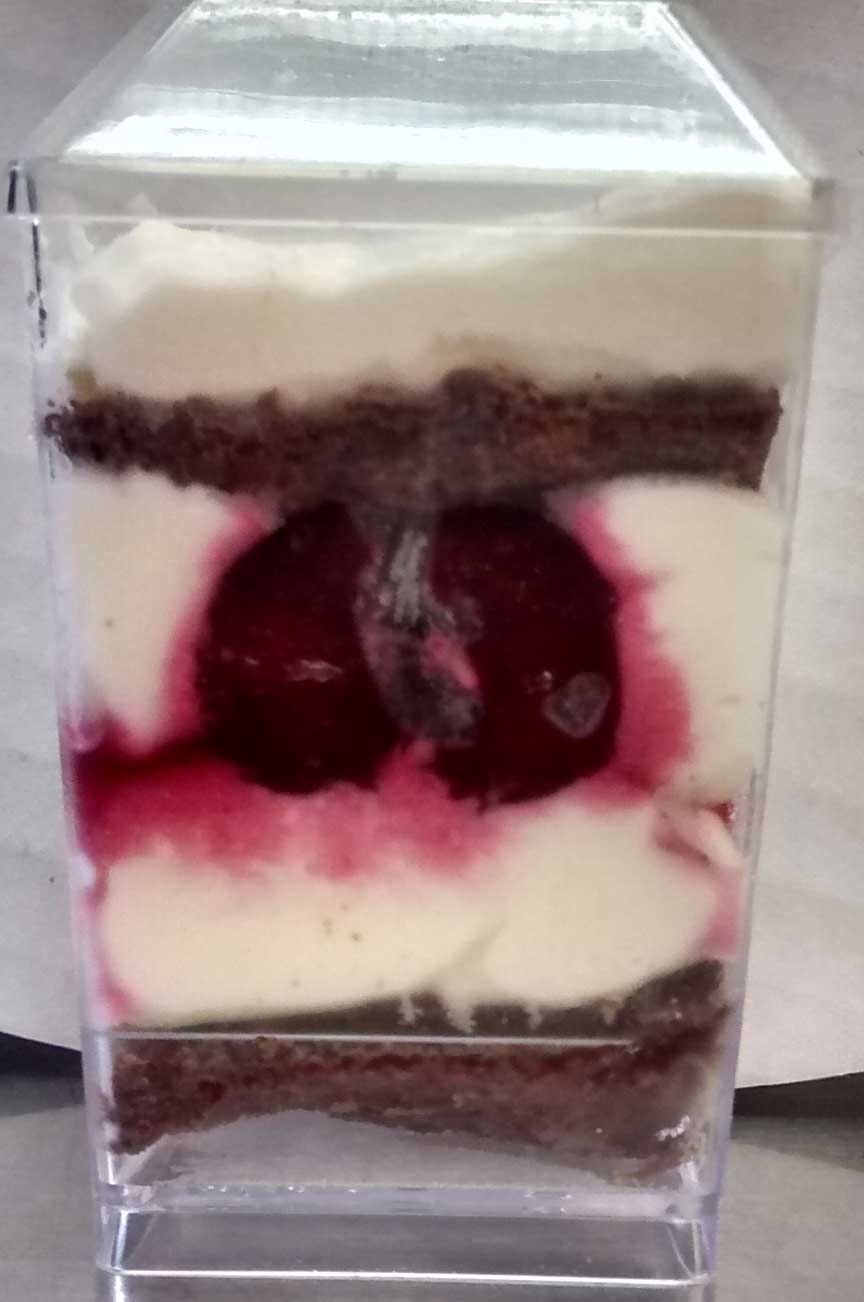 We have taken the worry out of serving a gluten free layer cake by creating them in individually sealed dessert cups! Just defrost and your guests will be guaranteed a gluten free dessert.
Chocolate Cherry: Layers of gluten free chocolate cake, white chocolate mousse and red wine poached cherries. A twist on the classic Black Forest Cake.
Carrot Cake: Our moist and spicy gluten free carrot cake layered with cream cheese frosting.
Ginger Pear: We've taken gluten free gingerbread and partnered it with white chocolate mousse and poached pear.
Lemon Raspberry: Who can resists layers of gluten free lemon cake, raspberry and jam and velvety lemon curd. Perfectly tart!
Gluten Free Tarts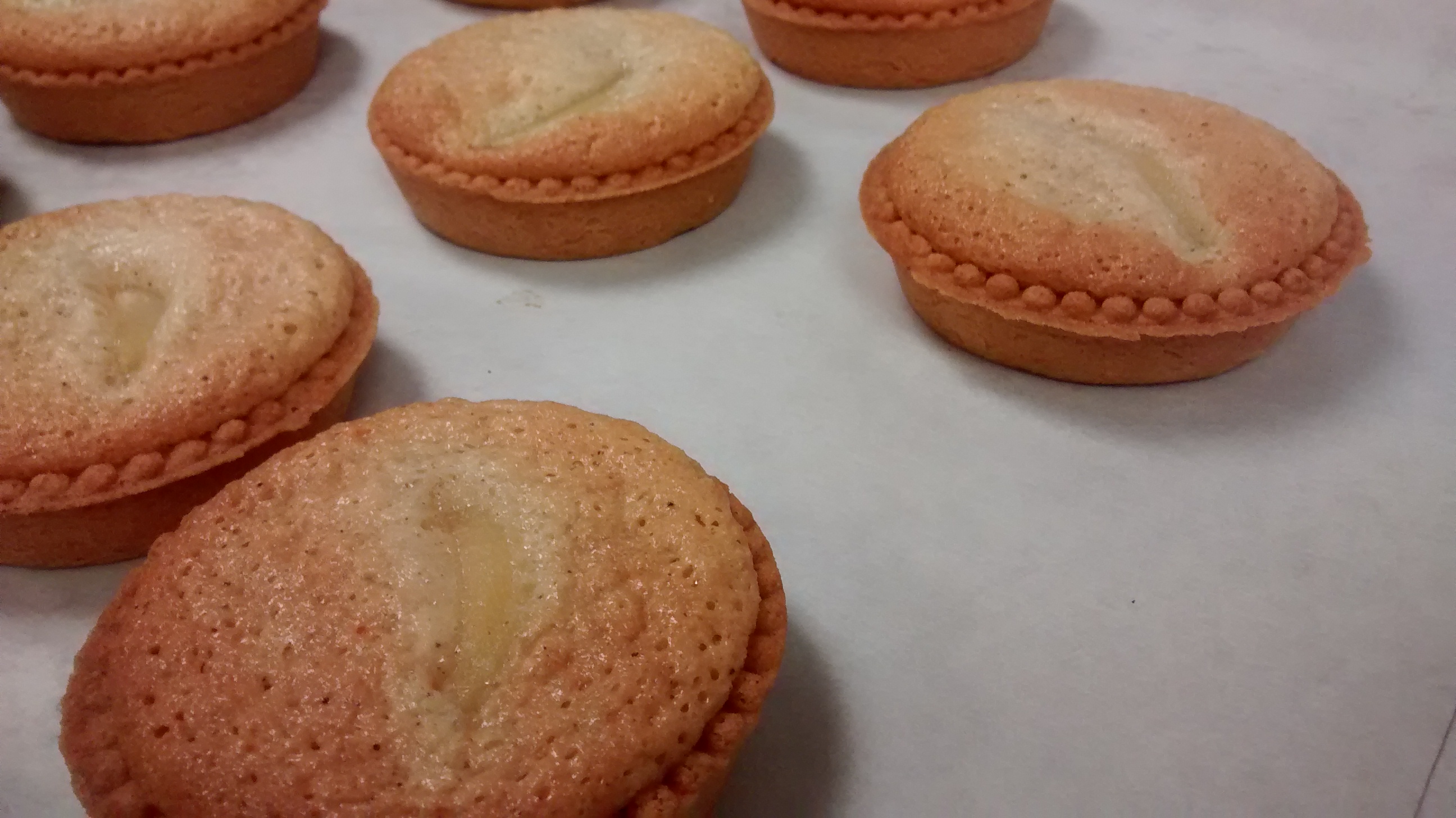 Our individually sealed 3" gluten free tarts make the perfect ending to a gluten free meal. In fact, they are so good, you could serve them to all your guests and no one would know they are gluten free.
Brown Butter Pear Tart: Buttery gluten free shortbread crust gets filled with a softly poached pear and caramely, nutty, brown butter filling.
Chocolate Caramel Ganache Tart: We take our gluten free chocolate shortbread crust and add an over-the-top, sinfully good, bittersweet chocolate caramel ganache.
Baked Gluten Free Tart Shells

If you are already offering pies and tarts and need a gluten free alternative, our 3" baked gluten free shells are for you! They can be filled with pastry cream or lemon curd, turned into pumpin or pecan pie, etc. Most fillings are naturally gluten free and we have done the hard work of creating a gluten free tart shell.
Baked Plain Shortbread Tart Shell
Baked Chocolate Shortbread Tart Shell
Gluten Free Brownies

Our individually sealed gluten free brownies are moist and decadent. Leave sealed for a great grab-n-go item or serve with homemade ice cream for a great gluten free dessert.